2018 Volkswagen Tiguan: Improved at Every Level
January 17 2018, Harbourview Volkswagen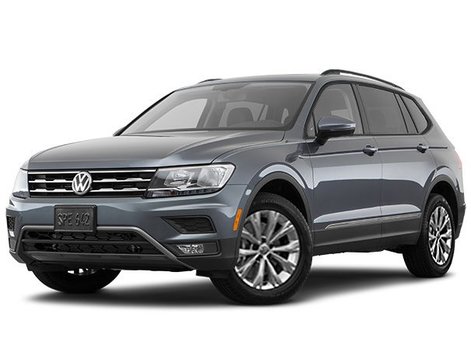 With the new 2018 Volkswagen Tiguan, the German manufacturer Volkswagen proves that it knows how to meet the needs and expectations of North American consumers. The new Tiguan retains everything its current owners love while packing more of what people are looking for in a compact SUV segment. In other words, there is very little to dislike about the new Tiguan.
Roomy Interior for the New 2018 Volkswagen Tiguan
With the new Volkswagen Tiguan 2018, you get a cabin that is 60% larger compared to the previous model. The length increases by 268 millimetres, while cargo space has almost doubled to more than 1,000 litres with all seats in place. And if you lower the second row of seats, you get more than 2,000 litres of cargo space. That's enough to meet the vast majority of our needs.
The only 2018 Volkswagen Tiguan models to arrive in North America are the longer wheelbase versions, which means that there is much more space in the new Tiguan. In fact, there is so much space that it is even possible to add a third row of seats in the rear to accommodate up to seven passengers. The Tiguan is one of the few compact SUVs to offer this option.
Powerful, Fuel-Efficient Engine for the New 2018 Volkswagen Tiguan
The 2018 Volkswagen Tiguan is powered by a 2.0-litre four-cylinder turbo engine developing 184 horsepower and 220 pound-feet of torque. It is one of the most powerful engines in its class as well as one of the most fuel-efficient, with an average fuel consumption rating of less than 9.0 litres per 100 kilometres.
With the new Volkswagen Tiguan, you also get a range of driver assistance features in addition to the latest driver assistance technology.
To learn more about the new 2018 Volkswagen Tiguan, contact us at Harbourview Volkswagen today!